A (FREE) Guide for How to Write an IEP Transition Plan
Feb 06, 2023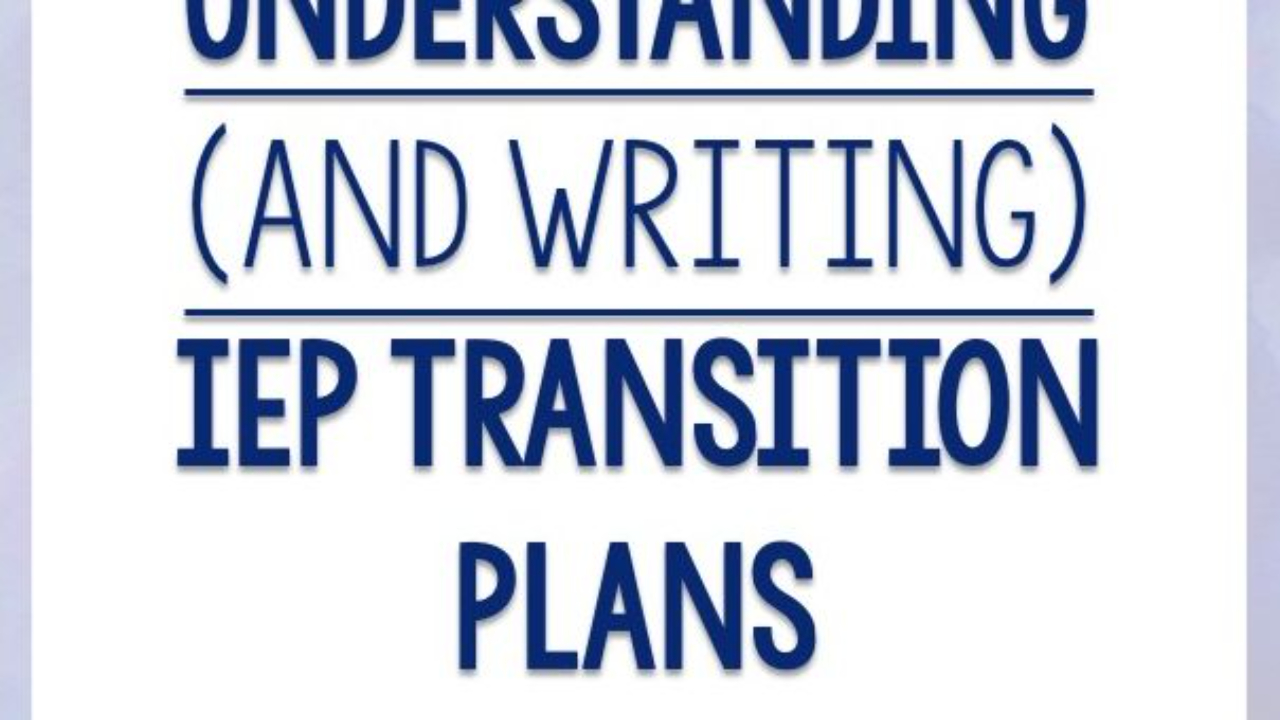 Whether you are new to teaching special education or a 15 year veteran…
You teach at the middle school level or transition…
Your students are on track to attend college or a rehab day program…
Your families are highly involved or they trust the school to take the lead with services…
You've likely written an IEP Transition plan (or two or two hundred).
Every state's IEP transition plan layout looks slightly different, but they all have the same main criteria.
You, as an IEP team member and special education teacher, are tasked with identifying the long term desires (or goals or outcomes) of your student in the areas of independent living, education and/or training, and employment. After you have nailed down those main goals, you'll outline the courses the student should plan to take to achieve those long term goals and identify appropriate supports to receive while in school and adult agencies for the student to access post exit.
Now, that may sound pretty straight forward, however we know that isn't really the case. A transition plan is intended to be highly individualized, as its purpose is to create a real picture of the student's future and the steps the whole team will take to help them achieve those goals.
An IEP transition plan is the groundwork with which IEP goals are built on, especially as the student inches closer and closer to graduation or exit (i.e. aging out of services).
The Law
Even if you know you need to write a transition plan, you may not be aware of the laws associated with this particular section of the IEP. Don't worry, I've used layman's language to help it make sense to even the most novice of special education teachers.
The Jargon
There is an avalanche of jargon in this small part of the IEP and it can be really confusing and off putting for many, school staff and parents included. There is a section that explains what different terms mean and I use easy-to-understand language throughout the guide because that's the only way you'll be able to write the best transition plan (when you know what you are reading).
The Questions
I had so many questions, both when I was first writing transition plans AND as I began to write more and more. There are so many layers to transition plans and so I've answered the most common questions that will surely pop in your head.
The Checklist
Don't ever ask yourself, 'Did I do everything right?' again! I created a checklist to help you prepare and write your next IEP transition plan.

And did I mention this whole guide is FREE?!?
As a transition teacher, I have written and reviewed far more transition plans than I care to count, so I've seen and read a thing to two. If this guide helps you write a better transition plan and supports your students in achieving their postsecondary goals a little easier, then I'll consider my time spent creating it well worth it!
Enjoy!