Consumer Math Weekly Practice Resource
Nov 03, 2021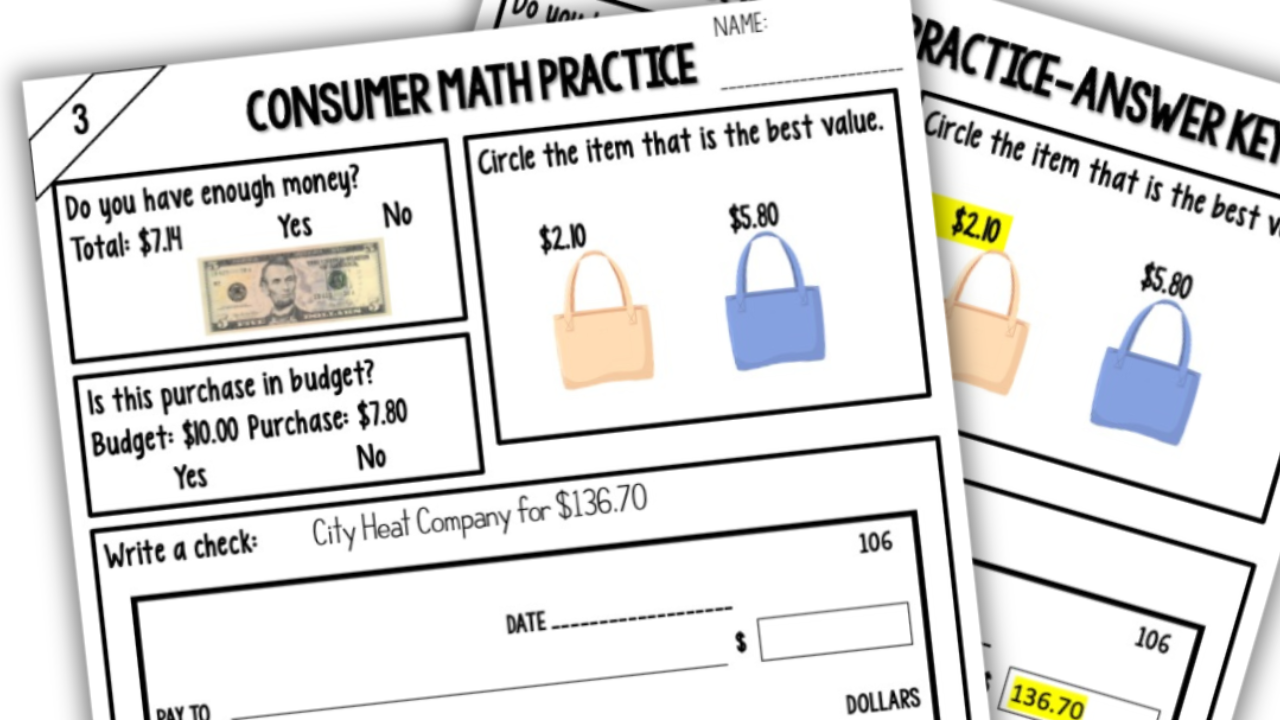 When something works well, there isn't a need to fix it. However, when you can improve it and expand it, why not?
I was recently reflecting on my
Consumer Math Lesson Units
and thought, 'hey, the
weekly practice
could ALSO be specific to consumer math topics and not just daily math concepts!'
The light went on and I started creating...
Having taught a consumer math class (or personal finance or financial literacy) self-contained class at the high school level and many years of transition, I'm quite familiar with the math skills that students struggle with and need constant repetition to master.
I honed in on 7 skills, including:
Budget- Do you have enough cash (picture of bills) to cover a cost (amount in numbers)

Budget- Is the total cost (amount in numbers) within a budget (amount in numbers)

Cost comparison- Which item is the better value

Balancing a checking account value- subtract check value from a checking account value in numbers

Calculating income- hourly wage x number of hours worked

Calculating 10% or 15% of an amount (to save in a savings account)
Since I am a person who thrives on routine, I created 40 versions of the worksheet so one could be used every week of school plus a couple extras for random activities (like when you have a substitute teacher).
No prep- Answer keys are included

Print and go OR use the Easel feature to send electronically

Age appropriate graphics, colors, and questions for high school and transition students

Use for your consumer math class, life skills class, or to collect data for IEP goals

Each page is numbered to make grading and tracking a breeze