How To Teach: 5 Food Groups
Feb 21, 2022
Importance of 5 Food Groups
The Food Pyramid is what most of us grew up learning about and while I know there were levels to the pyramid and that determined how much of something you should eat, it was a little complex. MyPlate is the new guide, rolled out by Michelle Obama during the Obama administration, and it focuses on getting all 5 food groups (fruit, vegetable, grain, protein, and dairy) in every meal. It simplifies eating and makes it easier to understand what to eat.
-What is a fruit, vegetable, grain, protein, and dairy
-How to create a meal with all 5 food groups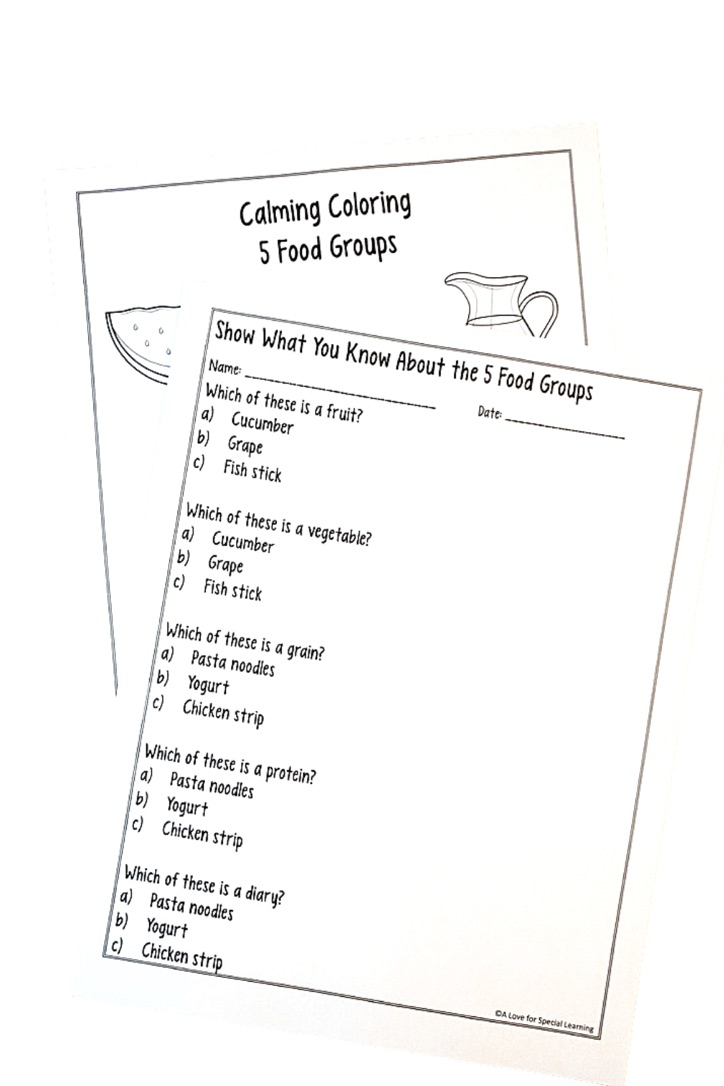 -What is a fruit, vegetable, grain, protein, and dairy
-How to create a meal with all 5 food groups
Why Focus On These Skills
If left to their own devices, our students would likely eat pizza or pasta for every meal every day of the week. That, as we all know, is not a healthy way to live. If we want our students to be healthy and make healthy decisions, then we need to encourage them to see past their food preferences and create meals that include all food groups.
This is a great lesson to teach anytime during cooking. You can teach it before students begin preparing meals or after, to help them know what they are capable of safely preparing. No matter when it falls in your schedule, students need to learn how to incorporate all 5 food groups into their meals, so be sure to cover it!
I've created a complete lesson unit of materials for teaching this topic. The materials are comprehensive (5 full lessons) and most appropriate for life skill lessons at the middle school, high school and transition level students. Below are some lesson unit highlights!
Students will list the five different food groups.
Students will identify food as dairy, fruit, vegetable, grain, or protein.
Students will put together a meal with all 5 food groups
Dairy, fresh, fruit, grain, packaged, protein, vegetable
1 page narrative explaining the skill with and without visual text supports (to incorporate functional reading)

5 skill practice activities to learn and/or reinforce the focus skills

Game for students to practice their skills (because learning is fun)

Boom Cards for practice or assessment

Student learning reflection worksheet (thumbs up or down)

Encouraging on-topic quotes (use as a classroom poster or starter for each class period)

5 strategies for success (tips for being successful with the focus skills)

Coloring page with on-topic graphics

Skill mastery certificate for positive recognition and reinforcement

Data collection sheet on specific focus skills

Homework sheet to encourage students to practice the skill outside of the school setting

Word search of key vocabulary terms

Visuals for focus skills with age appropriate colors and graphics
Name and nom is the ultimate goal. If students can name the food group of a food (extra points if it has more than one) and then be willing to eat it, consider that the biggest win!