How to Teach Cost Comparison Shopping
Jan 30, 2021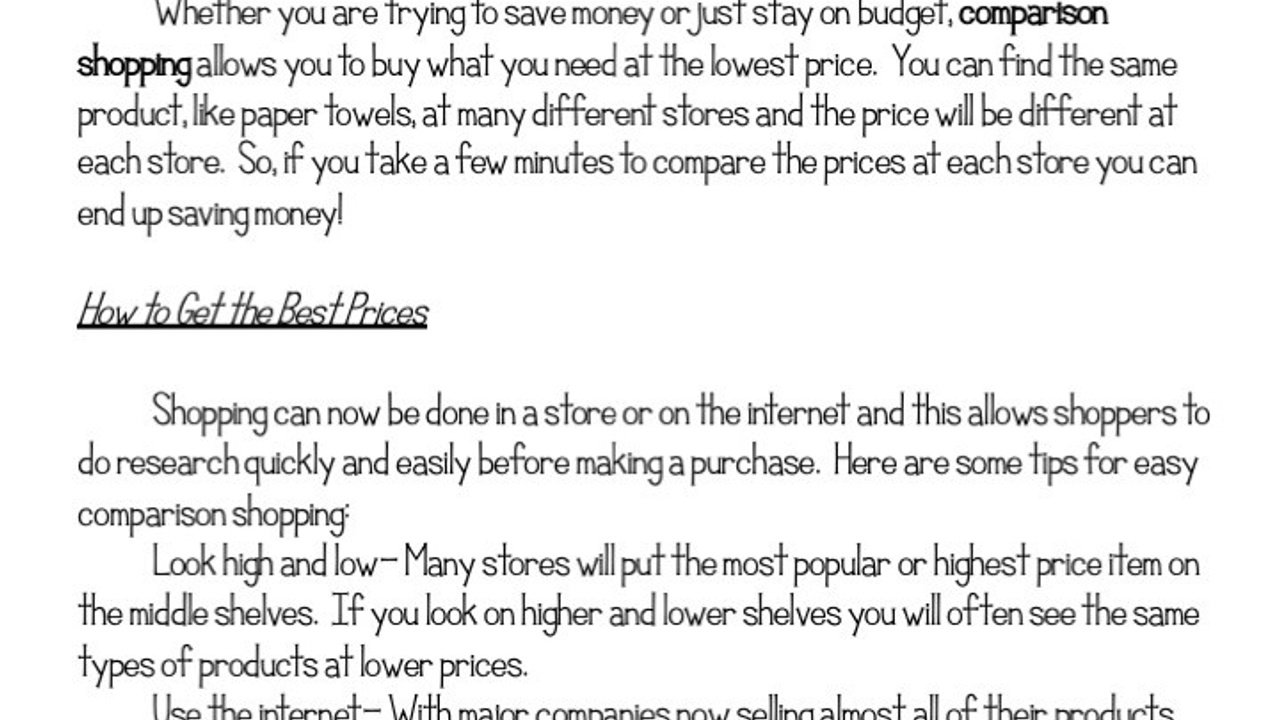 Our next topic in the Consumer Math Blog Series is about how to teach
Cost Comparison Shopping
. Read more about why and how you can teach
Cost Comparison
using my
Cost Comparison
Lesson Unit (
click here to get your copy
).
Purpose of Teaching Cost Comparison
A family member tells your student to run in and get a gallon of milk and a loaf of bread and hands them $7.00. If your student grabs the organic loaf of bread and glass bottle milk then $7 will no where near cover the cost of the purchase. Learning to stop, look at the prices AND products, and make an educated decision is worth its weight in gold.
Key-Must-Teach Concepts
Compare similar products

.
You can't compare dish soap and hand soap or shredded cheddar cheese and slices of pepper jack, they aren't the same. Yes, they are both soap and cheese products, but they serve different purposes and that is a big deal.
Best value is key.
In some cases this means the lowest cost (which is also a skill to focus on) and other times it means the best quality product. Being able to see the difference between those two key indicators (cost and quality) will put your student's cost comparison skills into overdrive!
Lesson Objective
Compare the cost of two items and determine the product that is the best