Top 5 IEP Transition Plan Parent Assessments
Apr 25, 2021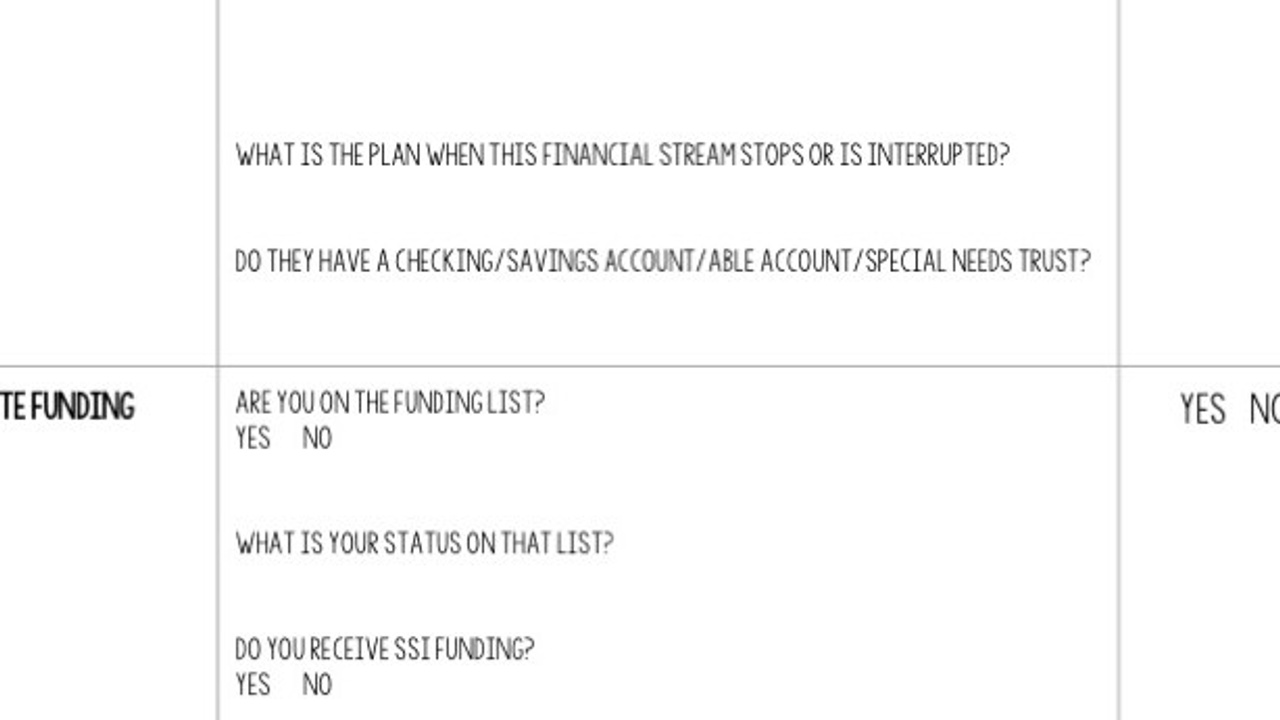 It's that special day that everyone remembers so vividly, including you, the parent or guardian, and the student- the day the student turns 14 AND A HALF years old.* It's commemorated in so many ways, because a half birthday when you are 14 is totally a big deal.* Thank goodness that legal documents choose obvious-to-everyone due dates to be completed!*
**Some states don't require Transition Plans until 16 years old.
Every student needs a
IEP Transition Plan
developed when they turn 14.5 years old (or 16). Part of developing that
IEP transition plan
is gathering feedback from the student and family about what they see their child pursuing in their life. While writing a transition plan may seem like yet another arduous step in the IEP writing processes because of the required parent/guardian input, I hope you find my top
5 IEP Transition Plan Parent Assessment
recommendations a step in the right direction.
My recommendations are based on this student profile:
Functional/Foundational life skills is the focus of the curriculum and programming

Considering employment or volunteer positions

May participate in recreation or day programming in the future

May or may not consider living away from home in the future

May continue education to offer exposure to a same age peer environment or to strengthen a vocational or life skill
If this sounds like the students you teach (or are writing the Transition Plan for) and you are not willing to spend an arm and a leg for a standardized transition resource (and the subsequent 3 day training to actually know how to use it), THEN READ ON!
Things I require of all parent transition assessments:
Easy to complete (parents and guardians are busy, make it easy)

Meaningful and relevant information is gathered

Easily adaptable/editable for each student

Will not explicitly or repeatedly highlight weaknesses or skill deficits of the student
I've listed my
TOP 5 PARENT TRANSITION ASSESSMENTS
and why I would recommend you check them out
before writing your next IEP Transition Plan
.
I created this out of need and am sharing it with YOU for FREE. I wanted a digital (Google Form) and meaningful assessment that both gathered information
from
parents/guardians AND made them think about the future of their student. Since I know it can be hard to find what you need, I decided to share it with you for free (you're welcome).
Dynamic (asks leading questions to determine the appropriate next set of questions)
I wrote all about the benefits of holding annual informal transition planning meetings with parents and guardians (and other family members) in this
BLOG POST HERE
. I can honestly say that time spent with parents during these meetings has drastically improved their engagement and follow through with completing tasks to prepare for exit from transition services. If you don't feel confident in your knowledge base for this meeting then reach out to your district/local transition coordinator to join the conversation. Remember, it's 100% okay to know
enough to connect, and not advise
!
Guides honest conversation

Identifies actionable items for families to work toward

Facilitates individualize conversations = individualized transition plans
Best for high school and transition age students
Since I've personally taught life skills for many years, I know what skills need to be addressed in what areas. I created these checklists and rubrics to collect data on a wide variety of skills. The beauty is that you as the student's teacher can complete them AND a parent/guardian can complete and you can compare responses. The feedback not only offers you insight for the IEP Transition Plan, but can also be used in the PLEP and inform subsequent IEP goals.
Quick and straightforward for guardians to complete

Individualize the data you gather by hand picking the skills you include
COULD be a multi-page assessment that could overwhelm some parents/guardians IF you include all pages
Originally created to assess individuals with dementia (hence the note about memory difficulty on the 1st page), this resource covers absolute basic information on 20 different live skill areas. Appropriate for students early in their Transition Plan timeline or with higher support needs.
Quick and straightforward for guardians to complete

Best for middle or early high school students and/or students with high support needs

Covers a basic array of activities of daily living
Wording/phrasing/font/formatting is dated

Gathers basic information (that you may already know)
For students and families who express they want to live independently or semi-independently in the future, then this assessment is a great way to gather information. Developed by the Indiana University's Center on Community Living and Careers, this easy checkmark response style assessment can quickly get parents thinking of all that goes into living away from home.
Quick and straightforward for guardians to complete

Gets families to think about WHO will support in WHAT area

Best for middle or early high school students
Collects basic information
While I
may
be partial to the first three transition parent assessments on my list, I created them because I couldn't find exactly what I needed, thus I use them more frequently than other available assessments.
Transition plan parent assessments
don't have to be an unpleasant requirement of writing your next IEP. They can be meaningful, easy, and quick to check off the to-do list. Consider giving them another shot because they can and should be one of the most meaningful ways you gather information to write your next
IEP transition plan.