Transition Student and Family Journey To Securing Benefits, Supports, and Services
Jun 01, 2021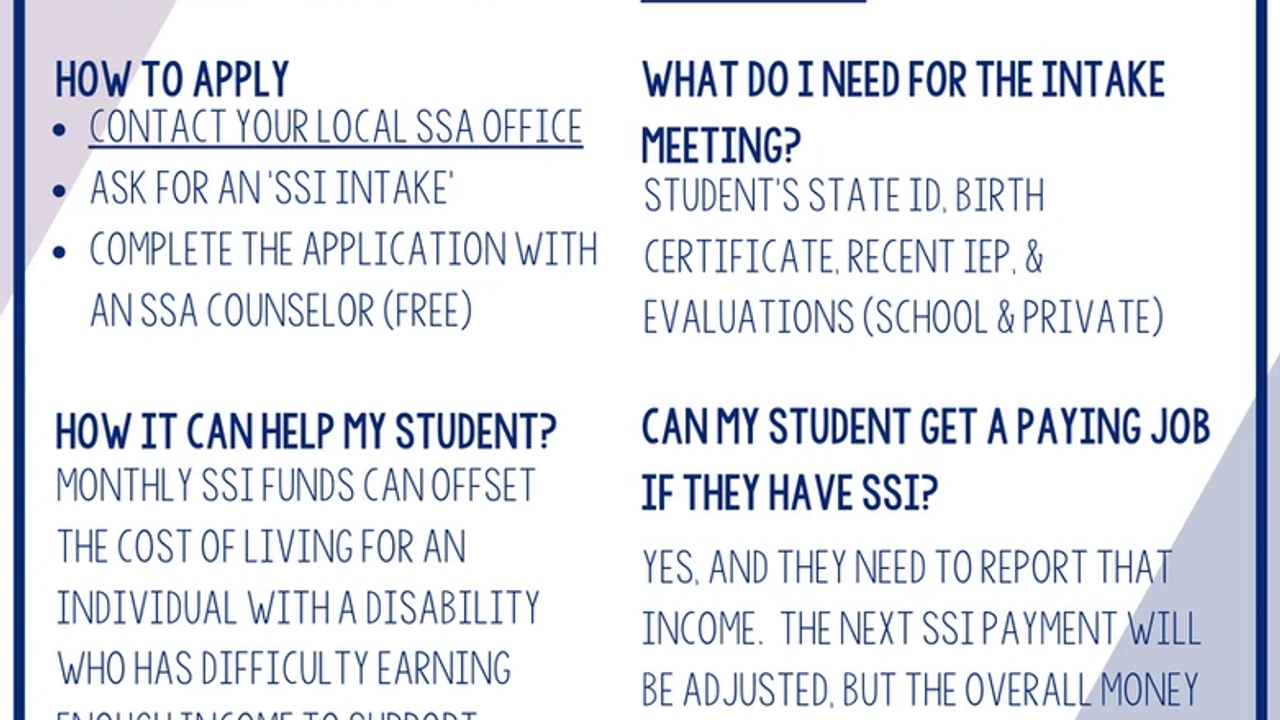 Out of respect for individual young adult students and their families that I work with, this story is a fictional story based on common experiences.
Jakeel's IEP annual review was about 6 weeks away and I reached out to the parent to set-up an informal transition meeting via Zoom. The parent works nights, so they needed a time mid-day to chat.
During the call, we discussed what the parent saw for Jakeel, what kinds of supports he would need, how much support he currently needed, what the parent hoped his life would look like, and their concerns and worries. I was an active listener, taking notes and guiding the conversation. The parent was unaware of what Jakeel's day-to-day life could look like after he exited from special education transition services. They weren't aware of the benefits available to him since he had Downs Syndrome. They had no idea how to make their dreams and new found programming a reality for him.
I know these unknowns keep parents up at night, cause them worry and sometimes feel hopeless, but they often don't know how, when, or who to seek answers from. And, sadly, they know that getting answers can cost money. This family was more of a, 'it's figureoutable' kind of family.
After the parent had laid it all out, I introduced funding sources. This is key to making anything happen, because everything cost money. Transportation cost money, programming cost money, housing cost money, in-home support cost money, and job coaches cost money, let alone food, clothing, shoes, and entertainment.
I focused in on the 1 thing that could set them up for long term success, the
Medicaid Waiver
, or the PUNS List as it's called here in Illinois. It's a long wait, years and years, but once it's secured then the student would be set. I explained what it was, how it works, why it's important, and how to start the process. I offered to join the parent on the phone calls to get their student on the waitlist. They agreed. First win in the books!
Then, I addressed a more immediate funding source,
SSI
. Again, I explained what it was, how it works, why it's important, and how to apply. I let the parent know I would get the school paperwork that they would need, a list of what to bring, and the number and business hours of the local office. I mentioned that this application is free and they would hear back in about 3-6 months. I asked if they thought they could call today to set up an appointment to meet with a counselor, they agreed. Great, then I would get the right paperwork together for them and get it to them before their meeting next week.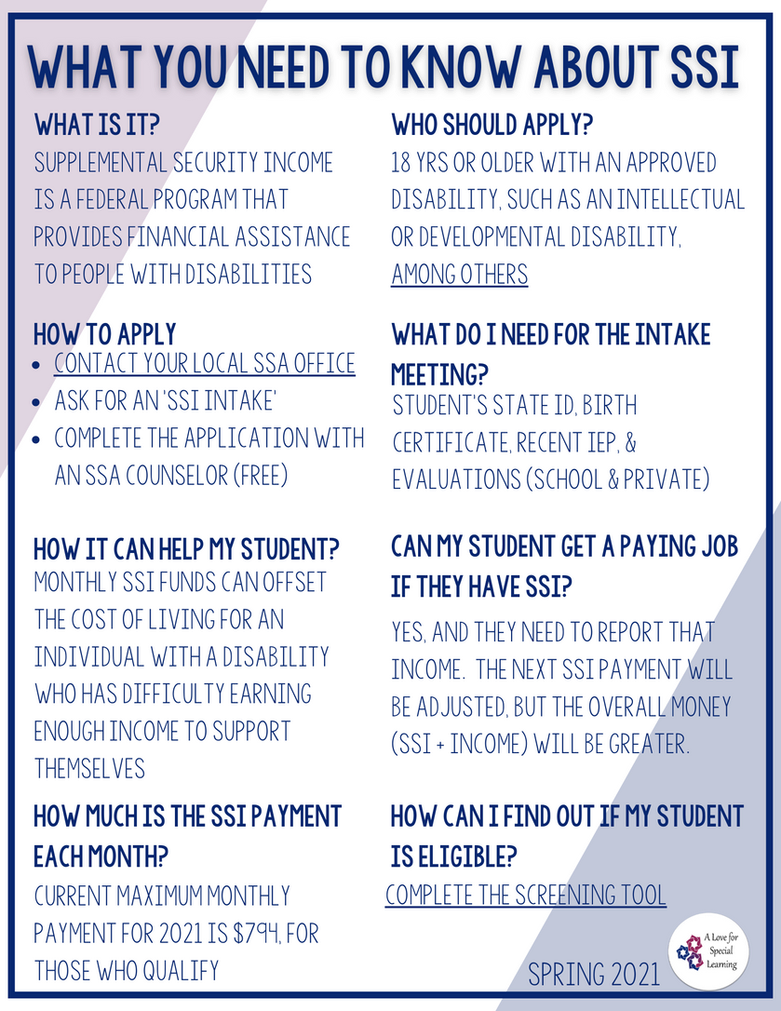 I reviewed with the parent how applying for these two single benefits could help make part of their hopes and dreams for their son possible. After a few follow-up questions and hypothetical situations, they agreed and began to understand. They felt relief. I know they did because they told me. They also felt hopeful. I assured them that we would continue to work through the process of getting more and different benefits and that starting with these two would be a really great start.
I checked in with the parent a few days later, they said they had called SSA and had an SSI intake appointment the following Wednesday. I said I would send the paperwork with their student that day and asked if they thought they could locate the other paperwork they needed to have and they said they would. I reminded them of the phone call to the Medicaid Waiver office and they said they had the first meeting yesterday and had another set up for 2 weeks from tomorrow. I congratulated the parent, told them I was proud of their quick follow through, and they mentioned that they even surprised themselves because they usually need a few reminders and nudges.
Approximately 3 weeks later I checked in with the parent to remind them of the upcoming IEP meeting and to see what new updates they had. They said that both meetings went well and they hoped they answered the questions correctly. I assured them that they knew their son best. They asked me for some additional information and where to send it. I confirmed I would do that for them before I left school.
At the IEP annual review meeting I was proud to report that the student had a pending SSI application and was on the state's waiting list for funding. I reviewed what Jakeel and the parents saw for his future during the transition plan and how his goals were working towards that dream.
The story keeps going,
CLICK HERE
if you are interested in the next part of the story!