Lesson Ideas for ESY for the High School & Transition Life Skill Classroom
Jun 05, 2023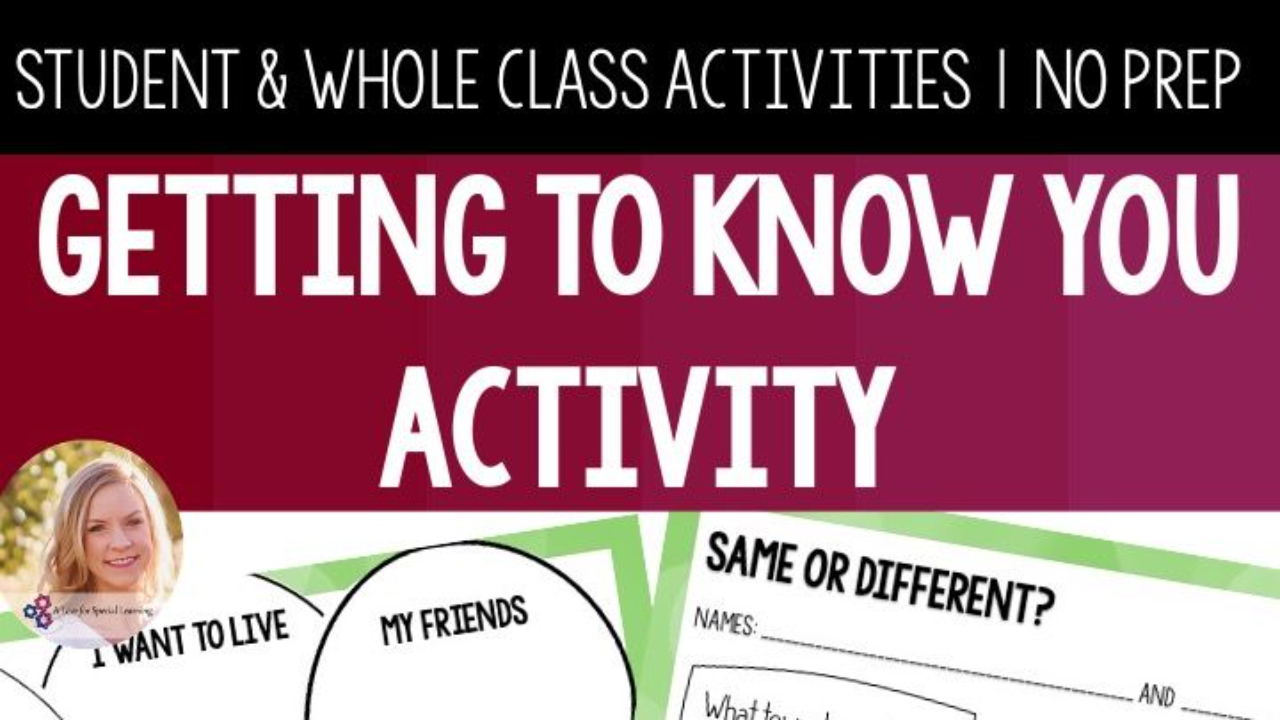 By
IDEA definition
,
'extended school year services means special education and related services that are provided to a child with a disability beyond the normal school year of the public agency; in accordance with the child's IEP; and at no cost to the parents of the child.'
However, Wrightslaw goes into a little more detail and references the standard of
recoupment/regression
.

Legalease aside, ESY is a time to continue addressing specific skills for students, to learn about new students, and to have a little fun!
Let me be clear, addressing IEP goals that have been identified for ESY is the most important. So, let that guide your lesson planning!



Below are my top tips and resources for High School and Transition ESY Teachers:
Get to Know Your New Students
If you're teaching freshman or new-to-transition students, ESY is a great time to get to know them really well. While you want to maintain your typical expectations, ESY classes are typically smaller and have a tad less go-go-go structure, which allows for learning your new students triggers, comforts, skills, and communication style.
If you are looking for a resource to get to know your students better, check out the
Getting to Know You
resource. It's age appropriate for high school and transition age students and is the non-ice breaker get-to-know-you activities you're looking for!




Get a Baseline of Basic Skills
Get to know your students really well by having them show you their skills! This can be super helpful if you will also be teaching these students in the fall as you can determine now what skills you'll need to address during the school year.

For your students who have higher support needs, check out this resource:

Practice Recreation Leisure
Having taught ESY for years, I know that I rarely had every student present because of different camps and family vacations. So, I never wanted to waste a valuable lesson if the majority of students were absent. It's nice to have a lesson in your back pocket that is meaningful, appropriate, and relevant, no matter how many students are present.

Practice Technology Skills
This can mean a variety of things for your students. Maybe you need to teach appropriate times to use technology in your classroom, or how to log-in and charge devices in your program, or how to send appropriate emails to teachers or community members.
If the latter is where your student's needs lie, then check out the How to Write an Email mini lesson unit. Help students know how to write and email and when to check for a reply (and more)!

Be Relevant with Summer Topics
If you are teaching ESY over the summer, then now is the most appropriate time for summer-focused lessons.
Check out this Summertime Safety interactive Google Slide deck (which is better than Boom Cards because not all of you students may have experience with the Boom Cards website).

Try Out a New Resource
ESY is a great time to test run a new resource, and there is no loss if the resource is FREE! This freebie includes 1 page from over 5 different resources and is a great way to determine if you should invest in the whole resource for the start of the school year.

Whether ESY is a whirlwind experience or endless days of autonomy (which isn't a bad thing), I hope the ideas above spark some interest and help you feel more ready to tackle this very important time for your students.