Meaningful Vocational Experience for Students with High Support Needs
Sep 01, 2023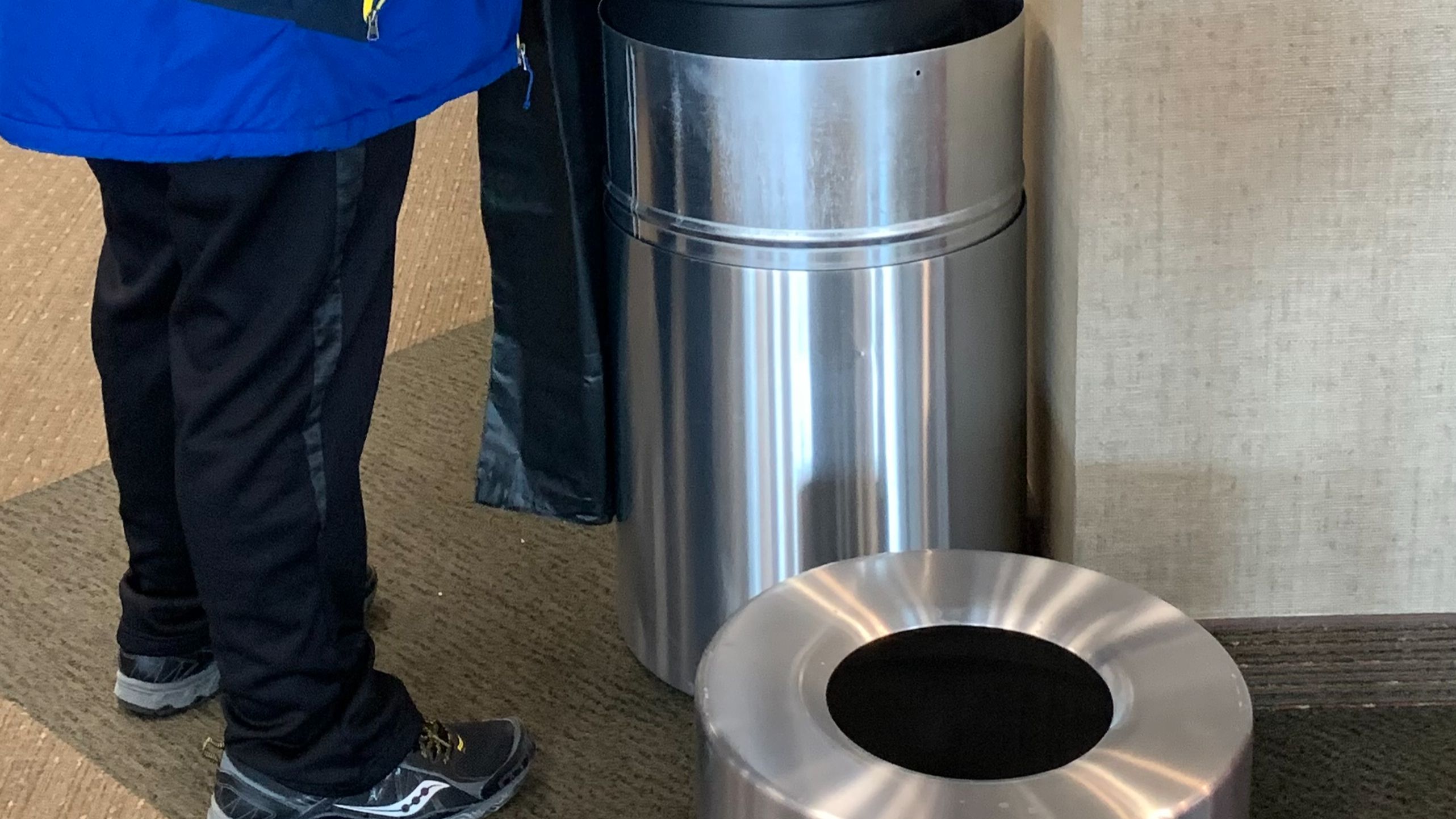 If you are placing students in community (or school based) jobs and are struggling to find j

ust the right fit

for some students with higher support needs, keep reading! I'm sharing the approach we used in my former program to meaningfully connect students with community and school-based volunteer placements.
While the traditional approach may be to separate students based on their perceived ability to obtain competitive employment or not, remember that ALL students, even those with the highest support needs, have the ability (and desire) to contribute if we all get a little creative and see the bigger picture!
Let me start off by sharing this- we never assumed students with the highest of needs would be able to complete ALL of the job tasks of a competitively paid worker. Our goal was to find ways they could learn and execute job skills that were PART of a typical employee's tasks. With the belief they could meaningfully contribute (because they can and will), we had optionS (yes, options with an S)!
This shift in mindset is everything, so let me repeat that…
We looked to place students in job sites where they could complete SOME of a typical worker's tasks, not ALL!
If the purpose or student goal for a volunteer experience was to engage socially with the community and not output, there is still a benefit to the student AND community/business.

If there is a desire to contribute, then there is a volunteer opportunity out there!
For students with higher support needs (including those who have severe disabilities or multiple needs), we would utilize a variety of settings and vocational skills to round out a work experience. I'll share more about that at the end.
Here are My Top Five Tips:
Start with the End In Mind
Now that you are thinking that ALL of your students have the opportunity to volunteer in a vocational capacity, start by matching strengths and skills to potential sites and then narrow it down based on student interests.
I know I'm preaching to the choir when I say that students need to have a voice and when their voice is heard you will have higher buy-in. Honor that voice, to the best of your ability!
If your students need help developing their voice, use a picture-based inventory to assess where and what they would and would not like to do. I would suggest creating an inventory with real pictures from your actual job sites. These real pictures make it, well, real and will help the student see themselves doing that job. A little work on the front end may save you time from constantly switching placements for students on the back end because their voice will be more detailed and accurate!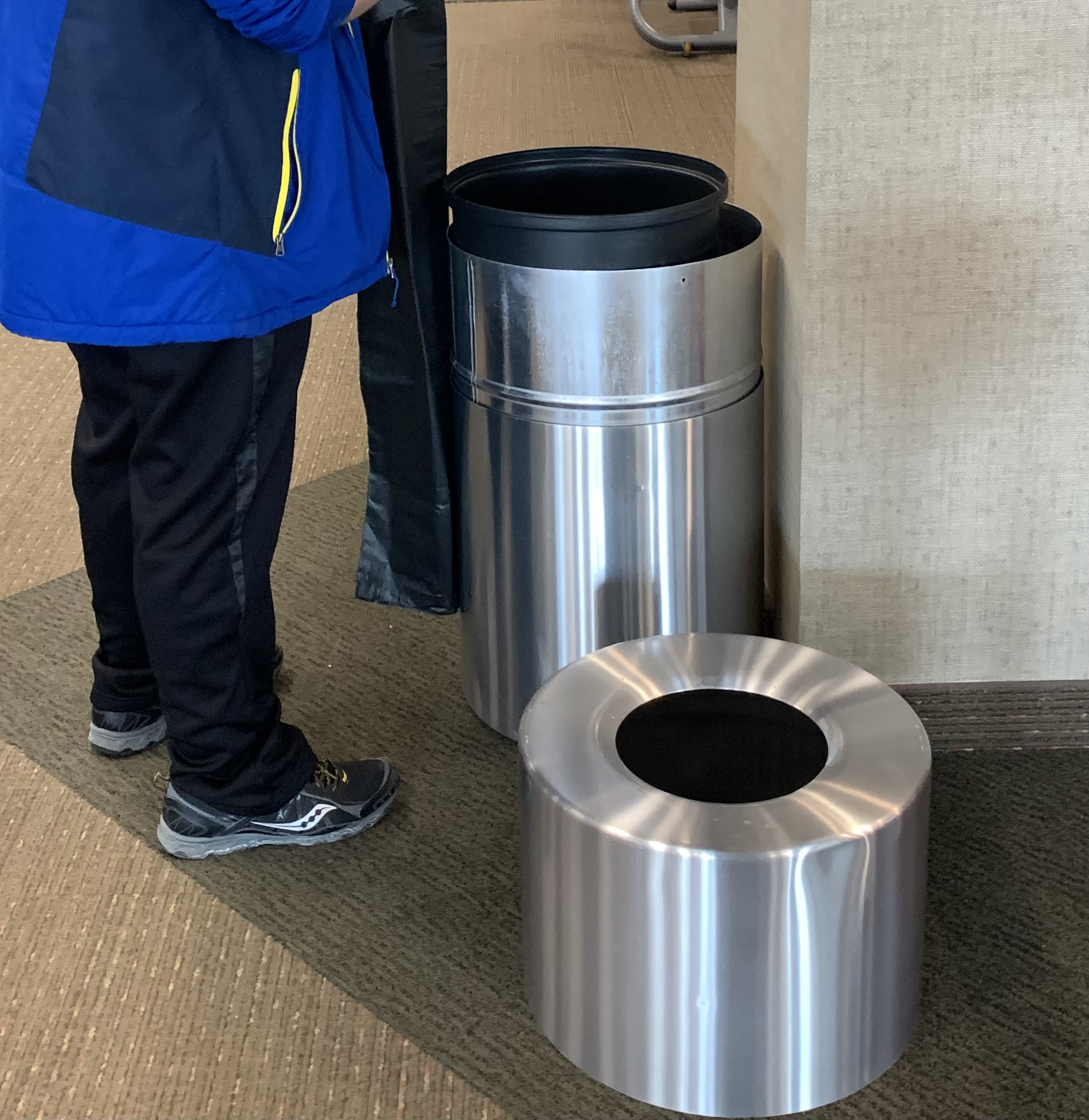 Pairing Perfection
The vast majority of entry level jobs include cleaning or hospitality tasks, but those are often paired with other skill sets. When developing a full vocational experience, aim to pair a hospitality/cleaning task with a skill based task OR in an environment where another skill is being practiced. For example,

could students move from folding towels in the back room to a table near the locker room where there is opportunity for interaction? Could students who use a motorized wheelchair be in charge of pushing/pulling the cart with supplies while a peer completes other tasks?
On School Grounds is Different than In School
If you are limited in your community based volunteering due to staff, transportation, or any other reason, then on-school ground volunteering may be your only option. While activities in this educational setting have real benefits, consider utilizing an environment that isn't your classroom.
Is there another district building space your students could utilize? Is there another entrance students could enter to better imitate an off-site work environment? The act of dressing and transitioning to a different not-usually-used-for-learning site to perform vocational duties might be just what your students need to have the opportunity to learn with the security of supports so close by.
For example,

can recycling pick-up, shredding, can crushing, or watering plants be completed at another in-district high school or administrative building?
Look for New Opportunities at Current Sites
You might walk into a community based job site you have had for a while and begin to see opportunities for your highest need students.

Look at how students can both contribute to a smoother business

and

how small changes can create opportunities.
For example…
Can your students swipe membership cards for members when it used to be self service?
If those walls look the same as they always have and inspiration isn't striking, reach out to the manager. Ask if they have anything they've been longing to do that they haven't found the time or energy to tackle. If the manager has their own goals, then collaborate on how your student can take over parts of another employee's job to free them up to complete the manager's task. While your student may not be able to do the manager's long awaited task, another employee can and your student can fill in the middle.
Long Term Support Coordination
An important part of the vocational experience and placement conversation is the transferable skills the student is learning to their work life post exit/graduation. A student needing a job coach long term to maintain a job or volunteer position should NOT deter you from placing a student in a community work site to learn job skills!
A student needing a job coach long term to maintain a job or volunteer position should NOT deter you from placing a student in a community work site to learn job skills!
If obtaining a competitive job or volunteer placement is a goal of the student and their family, help them to understand the agencies and benefits that will need to be set-up to make that possible. Paying a job coach is an appropriate use* of SSI payments (
read about what SSI is HERE
), respite grant monies, and Medicaid Waiver funding. The local Dept of Rehabilitation/Vocational Services may only cover job coaching for a short period of time (for example- 90 days) and those coaching services may not cover an entire work shift. It is important that the student and family understand the steps to take to secure and compensate a job coach
as part of
the job search process.
Looping back around…
For students and families in my former transition program who wanted to pursue competitive employment, we would start with their current strengths, interests, skills, and ability to become independent in tasks. If the student was likely to need longer term job-coach-type support, we encouraged families to use funding (including benefits, like SSI and the Medicaid waiver, and grants) to pay for supports while the student earned their own income.
In order to provide a more whole-student vocational education while in our programs, students engaged in group-based volunteering both in the community AND on school grounds. And example of group-based volunteer activities included:
Folding boxes for bakeries and pizzarias

Stamping or adhering stickers onto shopping bags for boutiques

Setting-up and playing games with senior citizens at a retirement community

Using a button-making machine to create and sell goods

Packaging food, medical supplies, and personal goods for non-profit organizations
Students can engage in community-based in-business volunteering a couple times a week and on-school grounds volunteering or group based community-based volunteering a couple times a week.
A story to keep it real…
While teaching transition to our students with the highest support needs, we installed a can crusher in my classroom. Using direct instruction, visuals, rewards, and consistency we taught a student with high support needs how to safely and effectively crush cans.
The student had mastered the can crushing skill, but the student nor the family was interested in paid employment post exit. Their vision for the students future was to fill the young adult's day with meaningful activities and volunteering.
The student was also highly motivated by riding an adaptive bike.
The dream was to have the student use their personal adaptive bike to go around their community and pick-up cans from local businesses. The student could store the cans they collected in

their trailer
(attached to the adaptive bike) and crush them in the comfort of their own garage.
While I never got to execute this plan, I found the simple act of can crushing to be a way to meaningfully contribute to the community while also being a rote vocational skill that will never change.
*Disclaimer- Confirm that whatever benefit or funding your families choose to pursue will cover the full cost of a job coach. There may be stipulations to hourly wage or hours per week or month of the funding source.